Our Community
Warwick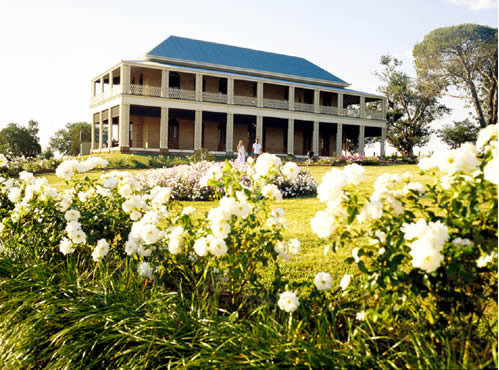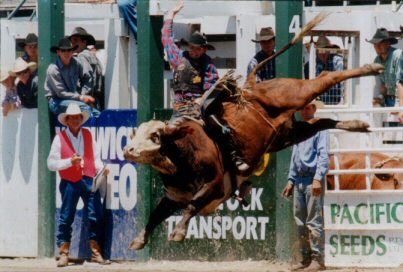 The major commercial centre in the Darling Downs.
Discover the irresistible charm, genuine hospitality and fascinating diversity of the Warwick Shire. For southern visitors, Warwick is the perfect introduction to Queensland and a great place to relax and rejuvenate. Just two hours from Brisbane, the Warwick Shire is ideal for short breaks and leisurely holidays. A proud history merges gracefully with contemporary living in this thriving regional centre. Majestic sandstone buildings, grand homesteads and colonial cottages give an ambience to Warwick's bustling activity and famous events.

Located 162 km southwest of Brisbane and 480 m above sea level, Warwick is a thriving and attractive town which can claim to be the first important settlement in inland Queensland.

In recent times it has promoted itself as the 'Rose and Rodeo City' because of the fame of the Warwick Rodeo which is held each October. Warwick is the headquarters of the Australian Rough Riders Association and it proudly boasts that George Leslie held the first rodeo on Canning Downs back in the 1860s.

Things to see:

The Post Office
The Post Office (1891) in Palmerin Street is a huge two storey building with Saracenic arches on the first floor, a large cupola and Tuscan columns on the ground floor. It was built from locally quarried sandstone.



The Town Hall
The Town Hall (1888) in Palmerin Street was also constructed from local sandstone. It can lay claim to being one of the oldest local authority buildings in Queensland and is distinguished by a large and elegant clock tower.





Other Prominent Buildings
Other buildings of importance in Palmerin Street include St Marys Church (1864) a sandstone Gothic Revival building distinguished by its lancet windows and large rose window on the eastern side and the Criterion Hotel (1917) which retains much of its early charm.

Also of interest is the Masonic Hall (1886) in Guy Street is a remarkably ostentatious hall with a Classic facade and Doric columns.
The famous John Robert Howe, better known as Jackie Howe, was born on Canning Downs on 26 July 1861. Howe went on to become the country's most famous shearer and is remembered by a statue in the main street of Blackall.

Jackie Howe Memorial
In 1983 Warwick remembered this famous son by establishing a Jackie Howe Memorial at the Jackie Howe Rest Area on the corner of Glengallan Road and the Cunningham Highway. It is notable for the large shears at the top.

Events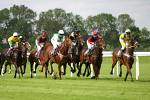 Warwick Picnic Races
Warwick Picnic races held in May is the perfect excuse for getting dressed up and placing a few bets at one of the most popular race meets.
Bring your own chair and a picnic lunch or order a local gourmet lunch box with a group of friends for a relaxing afternoon with a fantastic atmosphere.






Winter Car Racing
August 2008 is another action packed month for Morgan Park Raceway. If you are a car racing fan, these events are for you! From Historic Race meeings & the QLD Super Sprints series to the Porsche Car Club Sprint – it's all about speed at Morgan Park Raceway.





Warwick Rodeo 20th to 26th October
The Warwick Rodeo is one of Australia's oldest and most famous with the earliest buckjumping contest in the region being recorded in 1857. Rodeo is an exciting spectator sport, with professional competing cowboys pitting their skills against top bucking stock. The action is non-stop during a section with one event following immediately from another. The first official rodeo competition was held in Warwick in 1906 and has continued ever since, stopping only for floods and war. The Warwick Rodeo gained importance during the 1920's and was considered the Australian Championships by 1930.




Tourist Information
Warwick Tourist Information Centre
49 Albion St
Warwick QLD 4370
Telephone: (07) 4661 3122
Facsimile: (07) 4661 1957